Our life stories are very personal and often leave us feeling vulnerable. So we often hide them.
We'd like to change that.
Over the next few weeks, we would love to share with you our story.
Our hope is that in some way, it may help or inspire you.
"Be kind, for everyone you know is fighting a hard battle."
This is a picture our little family in October 2011. Just one month before PhotoBarn was born.
It is impossible to tell from this beautiful photo with coordinating outfits and happy smiles, but behind all that, we were exhausted and desperate. We had been fighting a losing battle for 4 years and had just taken another serious blow.
At the end of 2008, we joyously welcomed our first baby boy. Almost at the exact moment that we started building our family, we saw another area of our life start falling part. The 'Great Recession' took us all by surprise – and we were particularly vulnerable. We had enjoyed great success in the years leading up to the recession. Todd sold and invested in real estate. Lindsay was a photographer and, with Todd running the business side, had built up a successful studio employing several photographers. In our young-married and pre-child state, we traveled a lot, had hobbies and tons of free time.
We call this our 'Fun With Dick and Jane Moment.'
The recession worked swiftly to dismantle all financial stability in our family. Our businesses took an overnight 75% hit. Savings quickly dissipated. Real estate holdings were sold off to bring in cash to pay basic bills. Credit cards helped but were maxed out quickly.
There were many, many sleepless nights.
Our primary burden was a real estate investment we had made at the exact wrong time. One year before the recession we stuck our necks and purchased a home to convert into office space. The excitement of the prospects of this project quickly turned to dread as it became a millstone around our neck. The only thing that kept us sane as we struggled to ward of creditors and keep food on the table was our adorable little red head boy. Moments of pure joy and happiness were intertwined with the harsh realities starting at us daily.
At the height of uncertainty, we felt a call from God to leave our home, our family, our investments, our businesses in Utah and move to Tennessee.
It made no sense – but we did it.
Lindsay was ecstatic because Tennessee is home for her. And she was excited to get back to her 'mommy.' We packed up our belongings, said tearful good-byes, and set off across the country with a one-year old in the cab of a Penske truck in the dead of winter.
For 3 years we fought and clawed our way out of the pit we had fallen in to. It was a constant battle of one step forward, two steps back. We faced multiple floods, significant theft, several brushes with foreclosure.
But it all finally came to a head at the end of 2011. 
We had been working to convert that ill-timed real estate investment in Utah into an office building so we no longer had to pay the mortgage. Miraculously, we had tenants ready to move in, but still needed to build a parking lot and remodel the building to make it ready for the tenants. Our many attempts to finance the project had been thwarted but we had one last hope. A promising investor was considering lending us the $200,000+ needed to finish it. In October 2011, while we were waiting for the final answer from the investor, a knock came to the door of our small rental townhouse. We were served legal papers. One of the main contractors who had been working on the project was suing us for the money we owed him.
With all previous avenues of financing exhausted, all of our hope rested on this one last investor who might be able to bail us out.
"Not until we are lost do we begin to find ourselves." | Henry David Thoreau
While we anxiously awaited the answer from our last hope investor, we tried every way possible to bring in income to pay our bills.
One of these ways was through video work. Since moving to Tennessee, Todd and Lindsay's brother Nathan had started a videography company called Milestone Pictures. Lindsay taught them everything she knew about photography, lighting, and equipment.
One day in late October 2011, Todd was shooting a video of Lindsay's cousin Lee and his family. During the course of filming, Todd learned that her cousin's business was enjoying huge success on Groupon. In the last week they had sold over 5,000 framed names – and they expected to sell another 10,000 or so in the next few weeks.
Maybe that could be OUR ticket? What if we figured out something to sell on Groupon?
Well, the much anticipated phone call from the investor came. With a stomach full of butterflies, Todd answered the call. Our whole future was staked on the results of this call. In disbelief, Todd heard the words 'I thought for sure this was going to work' and 'it was looking so good there for a while but…' and 'I'm so sorry, we did everything we could do.' And finally the question, 'so what are you going to try next?'
Defeated but trying to muster a little humor, Todd said, 'I don't know… Maybe we'll try to find something to sell on Groupon.'
With no options left, and feeling completely exhausted from 4 years of trying to keep a sinking ship afloat, it seemed it was time to just throw in the towel and lose it all. However, we got on our knees one last time, as we had many times over the previous years, and cried out to God for help. Only this time was a little different. We truly had no options. There was nothing we could do to fix this. A miracle was our onlyhope.
And that's when the magic started happening.
With literally no where else to turn, what had originally started out as a joke became our only option. We set off to figure out something we could sell on Groupon. We knew it was ridiculous. We knew it very well could be a waste of time and effort. We knew there was a one in a million chance it could work. But what else were we going to do?
It was our "Hail Mary."
But what product could we possibly come up with that could go viral? It needed to be a huge hit – big enough to bail us out of $200k+ in construction obligations over night. We noticed that customized products seem to do really well on Groupon. Canvas sold in the tens of thousands. We needed something like that. But canvas prints were already being done. Metal prints were already being done. Paper, frames, albums…all being done. It had to be something new. Something no one had ever seen before.
"You may not realize it when it happens, but a kick in the teeth may be the best thing in the world for you." | Walt Disney
One afternoon in early November 2011 we were sitting around our small 2 bedroom apartment racking our brains for ideas. A friend showed us a video he'd recently seen online – transferring photos to wood. It was a simple craft tutorial. It was definitely unique… We'd never seen anything like it before. Could this work?
We headed off to the craft store and Lowes. Purchased a few simple craft supplies, a 2×6, printed off an image on paper and went to work. Our first few attempts were failures but we eventually got our first prototype.
And it was actually really amazing.
For the next few weeks we pushed and expanded the idea. Made new variations.
"The 2×6 feels clunky, maybe we should go thinner."
"Would this work on a wooden cube?"
"What if we added ribbon…or twine?"
It was like we were in a trance. We'd wake up and go straight to work on the idea, barely taking time to eat. We stayed in our pajamas all day long. Our 3 year old and 8 month old boys had free reign of the house while we slaved away. We stayed up late tweaking, expanding, pushing. We constantly looked at each other in disbelief as we forged ahead and said 'is this gonna work?'
Based on the feedback we were getting from friends and family, we decided that this was it.
This is what we'd pitch to Groupon.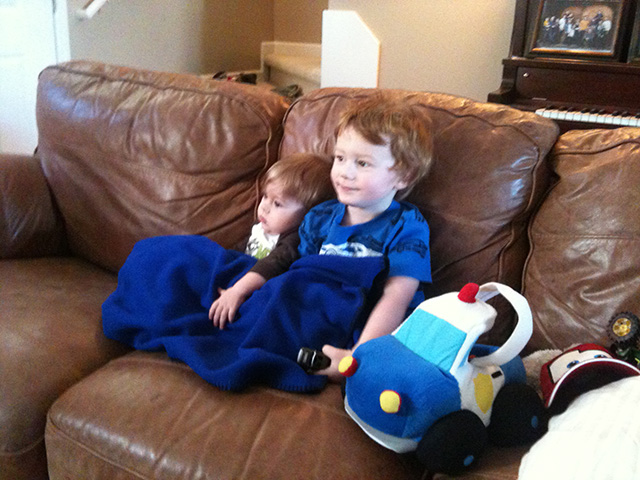 But what would we call it?
We sat together at Lindsay's computer coming up with every ridiculous name imaginable. Nothing felt right. Todd remembered that it was a dream of theirs to someday own a farm and had the thought that if this business worked, maybe it would be their ticket to someday purchasing a farm.
"What about 'Photo Farm."
It didn't sound quite right…but it was close. Wood pictures, twine…something rustic was in the right vein.
Lindsay quickly said, 'PhotoBarn.'
Without hesitation we both knew that was it. We had found the name.
We were in a race to get a viable looking business up and running to present to Groupon in time for Christmas sales. With a pending lawsuit and persistent creditors calling non-stop, we were desperate for relief.
Our first photoshoot was thrown together in our apartment. We quickly built a website using a free template online. We priced our product specifically to sell on Groupon. We knew we'd have to offer 50% off our retail prices on Groupon AND give them 50% of the discounted price. So we worked backwards. We figured out what our costs were then what we wanted to make per item sold, doubled that, then doubled it again.
On Sunday, November 20th, we had a completed website. All except the URL, that is. We sent the website to Lindsay's cousin to see what he thought and if he'd get us in touch with Groupon. Lee agreed to connect us with Groupon.
Incidentally, November 20th is a very important date to us. It is Lindsay's birthday. It is also the day we met.
And it is the day that PhotoBarn was born.
Three days later, on November 23, 2011, as we were on a long drive to visit family for Thanksgiving, we were exploding with anticipation. Hopes were high but we still hadn't heard anything from Groupon. As we had numerous times over the previous weeks, we asked ourselves "is this gonna work?"
Suddenly, Todd saw a phone call from a Chicago number on his cell.
It was Groupon.
"Character cannot be developed in ease and quiet. Only through experience of trial and suffering can the soul be strengthened, ambition inspired, and success achieved." | Helen Keller
With so much riding on this phone call, Todd was a mess of emotions when he answered.
'Hi. This is Rachel from Groupon.'
After a few pleasantries were exchanged, Rachel said, 'Well, I have some good news and some bad news.'
Todd's heart sank. He shot a disappointed look at Lindsay who was waiting on the edge of her seat.
Unable to bear any more bad news, he said, 'Let's start with the good news.'
Rachel explained that PhotoBarn had been approved to run a deal on Groupon Knoxville in early December. This would likely result in a few hundred orders. While this WAS good news, it was not nearly enough to even make a dent in our financial problems.
'So are you ready for the bad news?'
Reluctantly Todd said, 'Ok.'
'Well, I showed your website to the Groupon National reps…and here's the problem… They LOVED your product so much that I'm afraid I won't be able to be your Groupon rep for much longer. I'm sure they're gonna want to take over your account and do some big things with you!'
I think if Rachel had known how much was riding on this deal for us she probably wouldn't have been so playful with the answer. ????
In disbelief, Todd looked over at Lindsay with a huge smile and a thumbs up, all while trying to maintain a normal tone of voice and the illusion of professionalism with Rachel on the phone.
Within a few days, we received our first order. A set of five 2×2 PhotoBlock ornaments – ordered by Todd's sister Beth in Arizona.
On December 5th, 2011, PhotoBarn launched on Groupon in its hometown of Knoxville, Tennessee. As expected, the deal did well and sold almost 300 orders in Knoxville alone.
Side note: December 5th is also an important date for us because 7 years prior on December 5th, 2004 we hung out for the first time and started falling in love.
While the prospects still looked good to run a national deal with Groupon, we were disappointed to find out that we were too late to get on their 2011 holiday schedule.
We'd have to wait until the beginning of 2012.
Lindsay's cousin Heather was working for another deal site named Plum District and had seen us advertising PhotoBarn on Facebook. She reached out to us about putting together a national deal with Plum District.
That deal ended up selling over 1,200 orders before Christmas.
We quickly found out that it was a blessing that we were too late for a larger scale Groupon run. In all of our excitement to sell orders and obtain some financial relief, we had no clue what it would look like to produce and ship 100 to 200 orders, let alone 5,000 to 10,000 orders.
Our apartment was quickly transformed from a research and development facility/photo studio into a production facility.
The garage was the wood shop where cutting and sanding happened. Lindsay's desk was the design center where images that customers had emailed in were individually touched up and cropped. The dining room became the gluing station where images were applied to the wood. The kitchen sink became the rubbing station where the paper was moistened and rubbed off the boards leaving the ink imprinted on the wood. One part of the office became the finishing station where ebony and dark walnut stains were applied to the edges of the boards. The other part was the hanging station where ribbon, twine or sawtooth were attached. Customer service was in the living room next to the box building station. And the oven was the shipping table.
Todd would fill up his 4Runner daily with 20-30 packages and drop them off down the street at the FedEx store. As the deliveries started to grow in size, FedEx store employees, probably getting tired of the daily deliveries, informed Todd that a truck could actually be scheduled to do a pick up daily at the apartment.
Huh, never knew that…
Many friends and family were hired to come over whenever they could to produce orders. It came down to the wire, with a few local packages being hand delivered on Christmas Eve, but we did it.
We had pulled off our first successful Christmas!
We laugh about this picture now, but this is how we really felt. ????
It was a good first run. We learned a lot. But was that it? Did we truly have a viable business?
We still had nothing concrete from Groupon National. No deals or dates on the calendar. It was still far too early to tell if this idea was really going to be able to deliver us from our financial bondage or if the whole thing would just fizzle out.
And our creditors were only getting more anxious and persistent.
"Fear ye not, stand still, and see the salvation of the Lord, which he will show to you today " | Exodus 14:13
In early January, Todd received another phone call from Chicago. We'd really grown to love the 312 area code.
Todd quickly ran out the front door to take the call so the sounds of the 3 year old and 9 month old boys wouldn't be heard.
It was Eric from Groupon Goods. The mac daddy of all Groupon platforms. Much bigger than Groupon National. Eric explained that Goods wanted to run us sometime in January but he wasn't sure which week. Beyond ecstatic at the news, Todd tried not to seem too eager but asked, 'For our planning purposes, how many orders would you expect us to sell.' In his head Todd was thinking, 'Please say at least 5,000. 7,000 would be amazing. 10,000, now that would be awesome, but let's not get carried away.'
Eric confidently replied, 'You'll sell around 15,000 orders.'
What!? Fifteen. Thousand. Orders!?
Todd's birthday, January 2012
If we learned one thing during Christmas 2011 it was that we had to find a new way to create our product. Doing it 100% by hand created a number of quality and scalability issues. If we had a hard time getting several hundred orders out over Christmas, how on earth would we manage 15,000?
We now had somewhere between one and three weeks to reinvent the way our product was produced, find a warehouse, find employees, and locate materials for 15,000 orders.
We began researching options for printing on wood. We knew quite a bit about photography, videography, and real estate…but we knew NOTHING about the print industry. With Google and YouTube as our resources, we set out to find an affordable way to get ink on to wood. And we found it. For about $20k, we could get a small printer that could do the trick.
About that same time we received our first check from Plum District, for about $20k. As you can guess. We took all the money we made from Christmas and bought a printer. And it actually worked! It could produce 6 times faster than we could by hand and the quality was great.
Late on a Friday afternoon in mid January 2012 Chicago called again. This was it. Eric from Goods was on the call and he had a confirmed date for us.
"Congrats! You are set to run on Goods on Monday."
"Monday? Do you mean Monday in a week and a half? Or Monday in 3 days…?" Todd replied hiding his fear.
"Monday in 3 days. Is that a problem?"
Trying to keep his cool, Todd said, "Not a problem. Let's do it."
Todd's head was spinning. Waffling between the joy of having a confirmed date with Goods and the overwhelming amount of things that needed to happen in the upcoming days and weeks. And it was already after 5:00 on Friday evening.
Minutes later Lindsay came bounding down the steps.
"I have some news," she said nervously and excitedly.
"I do too!" replied Todd, "we are running on Groupon Goods…in 3 days!"
"Well, that's a good thing because we're going to need a bigger house!" Lindsay said as she handed Todd a positive pregnancy test.
Bring it on.
"Nobody appreciates deliverance like those who have nearly been destroyed." | Beth Moore
The first few weeks of January 2012 came with their fair share of news – both good and bad.
Good News. We bought a printer that worked AND we had a confirmed date with Groupon Goods!
Bad news. The contractor in charge of the interior remodel of our office project in Utah walked away from the project and took the $40,000 deposit we had given him months prior. The money for this deposit was borrowed from one of our close family members and was never recovered from the contractor.
Good news. We found out we were pregnant with our third child!
Scary (yet exciting) news. Our youngest baby boy was only 9 months at this time meaning that our two youngest babies would only be 18 months apart. Not something we had planned on…but definitely a welcome surprise. The kind of 'scary' news we could definitely deal with!
After finding out on a Friday night that our Groupon Goods deal would run on the next Monday morning, we spent the weekend frantically preparing.
We had previously picked out a 1,700 square foot warehouse space in the event Groupon Goods confirmed a date with us. A Friday night call secured this space – ready for us to move in on Monday morning.
Now…where to find some immediate labor overnight? Our church community came through big time and within days we had about 5-10 people lined up ready to start Monday morning.
With high hopes we anxiously awaited the launch. At 1:01 am eastern time on Monday, January 23rd the deal went live on Groupon's website.
We sat glued to our computer screen. At exactly 1:01 eastern time we clicked refresh on the Groupon Goods website.
There it was! It was live! Would anybody buy it??
A long minute or two went by with no sales. From our admin view, we could see sales real time.
'1 of 15,000 sold'
There it was! The first one sold! Two…five…ten…twenty sold.
How were we doing? Was this a good pace? Should we be selling more??
We stayed up for an hour hitting refresh every few seconds. When it finally got to be around 2:00 am eastern time, we decided it was time to get some sleep. Big day tomorrow.
It was like Christmas morning. Immediately upon waking up, we rushed to the computer to check sales.
'197 of 15,000 sold'
Should there be more than that? Seems like kind of a slow start…
Time to get ready for the day. Lots to do. Meeting with new employees at 9:00 am at the townhouse. Then over to the warehouse to get keys and start setting up. Need to load up the printer that's currently in the basement and move it over to the warehouse. How are we going to set up the warehouse? What do we need? Who knows…but let's just get over there and start figuring it out.
Sometime around 10:00 or 11:00 am the emails started going out to all the Groupon Goods subscribers. Somewhere around 60 million of them.
And that's when it started getting fun.
'470 of 15,000 sold'
30 seconds later: '524 of 15,000 sold'
A minute later: '676 of 15,000 sold'
Five minutes later: '981 of 15,000 sold'
All day we watched as the sales velocity increased. Thousands of orders came in. Our refresh button almost wore out. By the end of the first day of sales, we had sold 7,700 orders.
Almost Eight. Thousand. Orders.
Our deliverance!
On Groupon Goods, our offer would be available on their website for one week or until it sold out. Customers who purchased a voucher from Groupon had 4 weeks from the date the offer ended to redeem it. Once a Groupon voucher was redeemed on our website, we had 2 weeks to ship that product.
This meant that ALL orders from this Groupon offer would have to be fulfilled in a VERY short period of time. If we sold 10,000 orders, we'd have to ship all of them in 3-6 weeks.
Immediately, Groupon customers began ordering on our website. They'd pay the shipping directly on our website and many chose to upgrade their products with stain and ribbon/twine. With hundreds redeeming per day, this brought an influx of immediate cash into the company. Much needed since the first Groupon check wouldn't come until 3 weeks from the day the deal launched.
And we were broke.
We continued to watch sales climb: 9,000….10,000….11,000.
A few days in to the Groupon offer, Todd gets a call from Chicago.
'It's Eric. Congrats! Your deal is doing amazing. We're getting close to selling out. Want to add more codes?'
"Yes! Of course we do.'
5,000 more codes were added and sales continued to climb.
At the warehouse, things were abuzz.
Tables being purchased. Shelves being built. Employees being hired. Boxes and supplies ordered. Training people. All day, every day. Early morning to late in the night.
We'll need more printers. A lot more. Doing the math…one won't cut it. We need 3…maybe 4. Can we fit them all? That's another $60,000 in equipment. How do we finance them?
Another printer was ordered immediately with the funds coming in through the website. But we'd have to wait until the first Groupon check arrives to order the other two. That check is still 2-3 weeks away. It'll have to work, there's no other way.
With Groupon sales still climbing, and the production realities staring us in the face daily, we started feeling nervous.
15,000 sold…16,000 sold…17,000 sold…
'Are we overselling? Are we going to be able to get all of these thousands of orders out in time?'
Reluctantly, Todd called Groupon and cut the deal off with a few days left. 17,785 units sold! From what we heard, there were some records broken at Groupon with our deal.
However, had we been able to foresee what was coming, we would have cut the deal off several thousand orders earlier.
WHAT KIND OF DELIVERANCE IS THIS?
"Obstacles do not block the path, they are the path" | Zen Proverb
Coming off the high of selling over 17,000 orders in a week, only 2 months after we started the company, reality was staring us hard in the face.
Time to get all these orders out in the next 5-6 weeks.
So what did we have to ship? Here's the breakdown of the Groupon orders:
10,368 orders of 3 5×7's (a total of 31,104 5×7's)
5,541 orders of  8×10 PhotoBoards
1,966 orders of 5 2×2 cubes (9,830 cubes)
For a company that just 5 days earlier had one printer operating out of the basement of an apartment, this was a monumental task.
In early February we received our first Groupon check. $122,648.21. Hallelujah! This was the same amount of the first piece of real estate Todd had purchased years prior. Unbelievable.
We currently had two printers on site. A big chunk of this first Groupon check went to purchase the final two printers. We'd have to run them 24 hours a day, but we could still make it. We needed to be shipping around 372 orders/day to stay on track.
But we weren't even close yet.
We were struggling to get 75-100 orders out per day. We needed more people. We needed more supplies. We needed those two more printers.
The two last printers showed up on the same day. As always, it took a few days to get them up and running.
Finally, we were ready to go. With 4 printers operating 24 hours/day we could print around 1,200 5×7's per day, or 400 orders. It would be tight but we could make it.
Oh how wrong we were.
From the moment the final two printers showed up on site they were nothing but trouble. The colors were off. "Magenta overspray" became the most common phrase in the print room. Print head errors. You name it, it was happening. And it seemed the issues were contagious. The first two printers that had functioned quite well for the first two weeks also started having issues.
Todd talked his brother Matt in to moving from Utah to Tennessee to work for PhotoBarn. Matt drove across the country, showed up at the apartment, put his things in his room, caught up with Todd, Lindsay, and the kids for about 10 minutes. Then, probably to Matt's surprise, Todd said, 'Well, are you ready to get to work? Let's head over to the barn.'
After a 30 minute crash course on the printers, Matt took over the dying print room.
It was an impossible task keeping even one or two printers running for more than an hour or two before they'd malfunction and be useless for 2-3 hours. We had the printer manufacturer's number on speed dial and spent hours a day on the phone with them troubleshooting issues. They sent service techs in to help on numerous occasions, but things never got better.
It wasn't uncommon for employees to show up in the morning, ready to post coat, stain, and ship PhotoBoards to find only a handful of orders to process. Instead of producing and shipping 400+ orders per day, we were lucky to get out 50-100.
Customers were starting to notice. It had now been 2-3 weeks since some had placed their order so they were getting nervous. We had typically been able to get by with one or two customer service agents, but the flood of emails and phone calls started ramping up. Before we knew it, we had a team of five agents. That grew to eight. And then to ten.
With very few real answers to give customers, agents tried to explain that our equipment was having issues and we were working day and night to resolve the problems. We couldn't give them an ETA. We couldn't specifically track their order. It was an impossible situation.
After four extremely frustrating weeks of fighting the printers, and with PhotoBarn quickly on its way to self destructing, we knew something else had to be done. The printer situation was only getting worse.
– 7,000+ orders behind and growing
– 1,000+ customer service tickets/day and falling behind
– Canceled orders and chargebacks on the rise
What kind of deliverance was this?
"You never fail until you stop trying." | Albert Einstein
March 23rd, 2012 was Luke's Birthday – he was turning one. Lindsay was eight weeks along with baby number three. On this Friday in March, instead of celebrating a birthday, we were anxiously trying to figure out a solution to our desperate situation.
It had now been two months since the Groupon Good deal had launched. The queue of orders was only getting larger. The flood of customer service inquiries was overtaking us. Groupon was now getting nervous and peppering us with questions and forwarding all the customer service complaints they were receiving. At the same time, their sales team was anxious to get another deal on the calendar with us because of the success with the first. And we were running out of money.
It finally dawned on us. We needed to stop fighting these 4 small printers we had purchased and find another solution. This was a painful realization because we had just spent $100,000 on this equipment a few months before. But we just couldn't get them to work. So how were we going to print? We were extremely inexperienced. Just a few short months before we never dreamed we'd own a printing company.
Someone suggested, 'Maybe there's a print convention going on somewhere? You know, one of those huge conferences with tons of equipment and vendors? Surely we could figure something out there.'
We found one. And it wasn't too far away. Orland, Florida – a 10-12 hour drive from Knoxville…but doable. So when is it? March 22-24th. Wait, right now!? Ending tomorrow at noon!?
It was clear what we had to do. We'd drive through the night, show up at the convention, and have about 4 hours to find a new printing solution.
We loaded up the car that evening and took turns driving through the night. We arrived in Orlando in time for a quick breakfast.
David, a friend from Knoxville, happened to be in Orlando at Disney World with his family having recently returned from a tour in Afghanistan. He had production experience and was thinking of joining us at PhotoBarn. He met us at the exposition to help out.
Stepping on to the massive convention floor was more than overwhelming. Equipment the size of small houses was set up around every corner. Many people stopped to sell us stuff but it was like they were speaking a different language. We felt like idiots. We just needed to find a reliable way to print ink on wood – but we didn't really even know who or how to ask for help.
We split up, everyone going in a different direction, in an attempt to cover the gigantic floor in the 4 short hours we had. We absolutely HAD to leave the convention with a new printing solution.
We practically sprinted through the convention getting a crash course on the whole industry. The picture started getting clearer. Certain technologies and process were ruled out.
With about an hour left, Todd and his brother Matt were nervously walking together trying to find something that felt right.
Suddenly, there it was. It was love at first sight.
We stopped at the Canon booth where several large flatbed printers were set up. We had our eye on a certain piece of equipment. Todd turned to Matt, 'That thing is amazing! How much do you think it is?' He pointed at a beautiful, large, fast printer. It looked like a tank. After the horrible luck we'd had with our small, wimpy printers, we wanted something indestructible. We both guessed it was somewhere in the $500,000 to a million range.  We were hoping to keep our solution around $100,000.
A Canon salesman named Wes approached and we asked him for a price. We were pleasantly surprised to hear a number that was far closer to our budget than we expected, but still much more than we wanted to pay. We negotiated with him until the very last minute of the show and got the price to something we could swallow – even if it stretched us a lot more than we wanted.
We left Orlando with a signed offer for a printer and a credit app with Canon. Now how would we buy the thing?
It turns out Canon couldn't finance the printer. No banks could finance the printer. And we couldn't find any private investors. We were just too risky as loan candidates. Our credit had been shot because of the recession and real estate woes. Our business was just too young.
So we moved to Plan B.
Todd contacted Wes from Canon to see if he knew anyone else in our area that had that exact same printer. If we could just find someone who would let us use their printer until we could buy our own, we'd be back in business.
Wes didn't have any options in Knoxville, but there was a guy in Atlanta who may be able to help…Al.
Al is a kind man with a thick accent. He had recently purchased the EXACT printer that we wanted. His shop was on the north side of Atlanta, about three hours from Knoxville. Al warmly agreed to try and help us out. We sent down some wood to print some samples. We hadn't yet confirmed that this printer could create the exact product we were after.
The first set of samples came back. They weren't right. The prints looked dull. The color didn't pop. Something was off.
We tried again…and again…and again. Even Canon was involved at their headquarters trying to create samples we could be happy with. We just weren't getting there.
We had lost a few more weeks trying to figure out a solution and things were getting really bad. Our money was almost gone. Groupon was on the verge of writing us off forever. Thousands upon thousands of customers were angry and waiting for their products.
It seemed like there was likely no way out of this mess.
One Friday afternoon in mid April, Todd and Matt loaded up the Toyota 4Runner with boxes full of wood and headed to Al's shop in Atlanta. The plan was to show up right as Al's shop was finishing its regular shift. We had hired a specialist to come help us figure out the color and resolution issues on the printer. If we could resolve the issues, we'd spend all weekend printing and return to Knoxville with a few thousand orders to process and ship.
If we couldn't resolve the issues…we were likely out of business.
"Take these broken wings and learn to fly." | The Beatles
At 5:05 pm on a Friday evening, Todd and Matt pulled in to Al's shop in North Atlanta. Anticipation was high. If this worked, PhotoBarn would have a future. If it didn't, it was over.
They set up in an office. Todd, Matt, Al, the color expert, and one of Al's employees. How do we fix the color? Why can't we make the resolution as good as the prints we're getting off the small, unreliable printers? Test after test, tweak after tweak, and it only seemed to be getting worse. Lindsay was texting Todd incessantly for updates, praying for any bit of good news.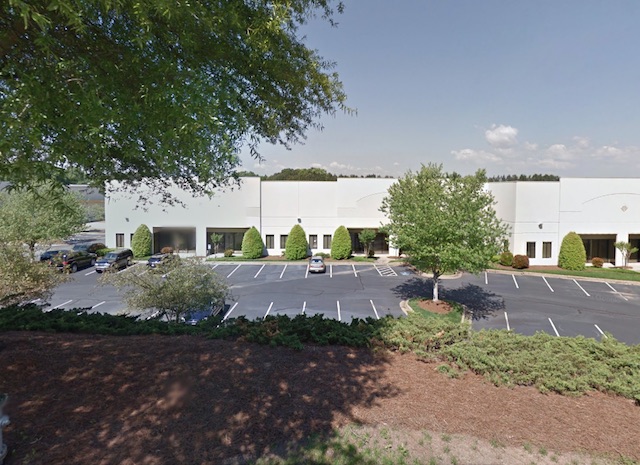 After a few hours of dissapointing samples, finally, a breakthrough! The resolution was fixed. The print was clear and beautiful…except for the color. The tweaking continued until…there it was! A gorgeous print. This was actually going to work!!
Immediately, Todd sent two words to Lindsay, 'It works.'
Todd was too busy getting things set up to give Lindsay more updates. The boxes of wood, sliced into 5×7's, were unloaded and brought in to the print room. Print jigs were created. A crash course on operating the printer ensued.
Sometime around 10 or 11pm everything was set. How many orders could we print in one weekend?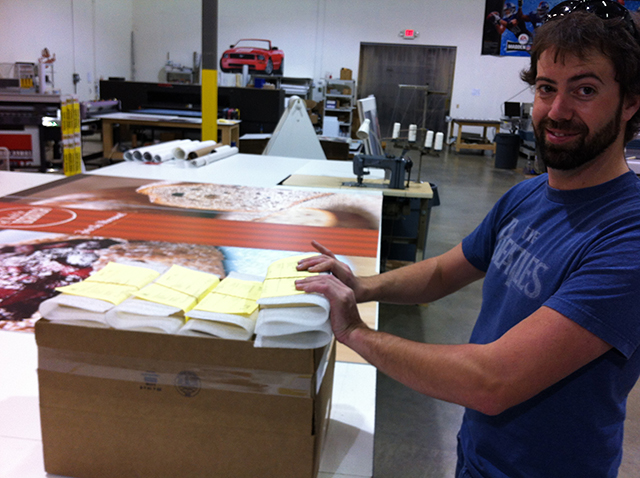 The flood gates opened. We could now print 102 5×7's in 7 minutes. Even if all four of the original small printers we had purchased were working at the same time (which they never were) we could only print 24 5×7's in 15-20 minutes.
In an almost zombie-like state, Todd and Matt worked tirelessly, loading and unloading hundreds of 5×7 pieces of wood on and off the printer all night long. The printer was so fast that even at a sprinting pace, they could barely keep up with it. After months of fighting those small printers and maybe printing 50-100 5×7's per hour, printing 500-1,000 boards per hour felt like consuming a feast after a week long fast.
Adrenalin fueled the all night printing fest. When Saturday morning came along and Al's team came back to check on the progress, Todd and Matt took a quick breakfast break at Chick-Fil-A while the printer was being serviced. Then were back at it again.
No time for sleep.
All told, there were about 6,000 boards, 2,000 orders printed that weekend. We printed until we ran out of wood, then loaded box after box of printed boards back into the 4Runner, then headed back to Knoxville.
As usual, the PhotoBarn employees showed up Monday morning for work. They had become accustomed to coming in to only a handful of orders to process because most of the printers had been down.
This Monday morning was different. Everyone knew about the Atlanta Expedition – and everyone was dying to find out how it went.
It's hard to really describe this next part and do it justice.  Todd and Matt pulled up to the barn, like soldiers returning from a long fought, distant battle, the spoils of war in tow. As the back gate was opened and thousands of printed boards were visible, a feeling of triumph spread among our small crew.
2,000 orders down. Only 4-5,000 more to go on the backlog.
We were back in business.
With production in full swing, we now turned to the next big problem. We desperately needed to run another Groupon deal to get some money coming in.
Todd had been juggling the start up expenses of PhotoBarn, the ongoing payroll and operating expenses, all while paying contractors in Utah in an attempt to stay out of law suits. But the money was finally running out. We started bouncing checks. Lots of them. Employees were rightfully angry as their pay checks bounced – sometimes two or three times.
Groupon had been anxious to run another PhotoBarn deal, until the customer service complaints became overwhelming.  Before they would put us on the calendar again, they wanted to see our backlog clearing out. We had to provide daily reports of tracking numbers as proof.
We worked hard to catch up, filling Uhaul trailers full of wood and heading back and forth to Atlanta. Could we stay afloat long enough financially to catch up and get on the calendar with Groupon again?
Our very survival depended on it.
"If you can't fly, then run. If you can't run, then walk. If you can't walk, then crawl. But by all means, keep moving." | Martin Luther King Jr.
In April 2012, things were looking pretty desperate again. Without another successful Groupon run we would be out of business in no time and worse off then before we started. Despite all the pressure and stresses we were enduring, we still managed to have a little fun. And with the newly found printer situation, we were feeling optimistic.
One beautiful spring day in April, we headed up to the Smoky Mountains to celebrate Matt's birthday. Since arriving in Tennessee, Matt had spent nearly every moment in the print room at PhotoBarn fighting those four stubborn printers. It was time for a break.
We had cake, opened presents, and made giant paper airplanes. But the crowning moment of the party was a piñata in the shape of those small printers. What a great release of months of frustration!
With the ability to print thousands of orders a week on Al's printer in Atlanta, we cleared our backlog very quickly.
We were back in business.
Groupon was convinced we were back on track and put us on the calendar. We sold another 10-15,000 orders in late April. Finally, more financial relief!
With our feet finally under us, we began improving things at the Barn. We moved from our 1,500 square foot warehouse, into a 7,500 square foot facility. This would allow us to bring our wood shop in house and give us space to install a printer when we could finally get our own.
In the summer, we took a trip to Chicago and met with Groupon in person. Given our rocky start, we wanted to solidify our relationship with them. ALL of our business came from Groupon – our very existence depended on them. We got on their calendar for August and began talks for Christmas.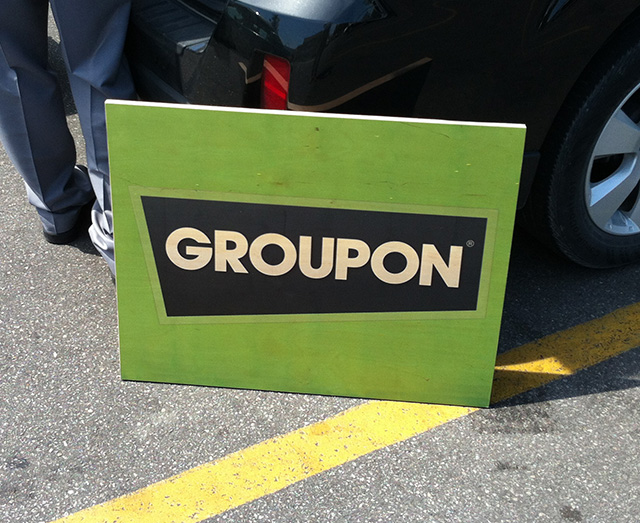 After another successful Groupon run in August, our thoughts turned to Christmas.
Our weekly runs to print in Atlanta – aside from being expensive, inefficient, and difficult on the employees – wouldn't work in a holiday period where orders have to be produced and shipped quickly. Getting our own printer was a MUST. A traditional loan wasn't an option because our credit was bad and our business too young. We didn't have enough cash to but it because every free dollar we had was still being sent off to Utah to pay for the real estate project. We had to find a private investor.
After many calls and meetings, we finally found one. He was a friend. A member of our church community. We were ecstatic to have found an option – but also nervous. We knew what it felt like to owe money and not have the ability to pay it back. We didn't want to get in to that situation again. We worked out the terms but decided not to proceed until we knew 100% that we were on Groupon's calendar for Christmas. If we got that slot, we would DEFINITELY be able to pay our investor back.
In the middle of all the craziness, we welcomed a beautiful baby girl in to our family on September 13th. We now had three babies, three years old and under. Four babies if you count PhotoBarn which was still in its infancy.
Groupon agreed to promise us a spot on the Christmas calendar on one condition – we needed to improve our website. Up until this point, customers submitted images to us via email or through a very primitive uploader on our website. Groupon must have had complaints about our site because they were now requiring us to change it.
We had been trying all year to improve our ordering system. We had hired and fired 3 development teams. Now we had about 8 weeks to fix the issue. We found a reputable development company within a few miles of PhotoBarn and got the ambitious project started. It would be close, but they said they could pull it off.
Groupon agreed to hold our spot in late November conditioned upon the release of our new website. We refused to buy the printer until we knew 100% that the Groupon deal was going to happen. Ordering the printer in late November wasn't ideal, but we didn't want to risk borrowing the money if the Groupon deal fell through.
The weeks ticked by and the website slowly made progress. We grew more and more nervous as the deadline approached and the website wasn't done. The final day arrived and we still hadn't seen the finished site – although our developers promised us it would be ready by 1:00 am. Todd convinced Groupon that the site was close and would be done in time for the launch – and miraculously they agreed to keep the deal live as long as the switch happened by 1:00 am.
We sat glued to our computer screen all evening, refreshing www.photobarn.com hoping to see the new website. We emailed and texted the developers constantly asking for updates, answering questions, nervously hoping this would actually happen. 11pm still no website. 11:30pm, midnight, 12:30am…still no website. Groupon was also getting antsy and asked for updates continually – warning that if the site wasn't switched in time the deal would be pulled and we'd be off the Christmas calendar. Great pressure was being applied to the developers who still assured us it would be live in time. The minutes were ticking away…12:56, 12:57, 12:58, 12:59, 1:00am….
Still no website.
Trust in the Lord with all your heart, And lean not on your own understanding; In all your ways submit to Him And He will make your paths straight. | Proverbs 3:5-6
The fate of our company rested in the hands of our web developers. Without this Christmas Groupon deal, PhotoBarn would certainly not survive. The deadline had come. It was 1:00 am and we still had no website.
We hit refresh again. Wait…is that it? Did something change?? Sure enough. There it was! It was live!! Seconds before 1:01 am, it had changed over.
We were in business!
The Groupon deal was very successful, selling over 15,000 orders! The new website was live and working. Things were looking great. Now we just needed a printer.
We confidently signed the paperwork for the printer knowing that we had sold enough Groupon orders to repay the loan. All we had to do now was fulfill those Christmas orders in time.
After pushing the manufacturer as hard as possible to get the printer delivered to PhotoBarn ASAP, including frantic calls on Thanksgiving day, the printer arrived on November 28th, 2012.
It was a momentous day in the history of PhotoBarn. Finally, a high quality, reliable printer in house. We had been making expensive and taxing trips to Atlanta for the past 8 months. We would finally be able to print in house!
Todd made a personal trip down to Al's place for the final print run in Atlanta. We were so grateful for the partnership that had saved us from disaster and kept us alive all year.
2012 Christmas was a serious challenge for production and customer service. It was our first 'real' Christmas. It took every resource we had to make it. Even Lindsay spent many long days at PhotoBarn, with two babies in tow, manually queuing images for printing.
Miraculously, we made it through and got all the orders out. Several employees didn't sleep for about two weeks…but the orders left the building in time for Christmas!
We had made enough money to pay off our investor. To be extra safe, Todd decided to wait until after the results of the January Groupon deal came through before writing the check to finish out the deal. Just to be sure. As long as there were no hitches with the January deal, it would be smooth sailing.
We anticipated selling somewhere between 8,000 and 15,000 orders in January 2013. This would be on par with our four previous Groupon deals. We finally had our production bugs worked out and were ready to sell, sell, sell!
Instead, we only sold 2,500 orders.
This was an immense shock to our system. We were staffed for 10,000 plus orders per quarter. We had overhead and inventory to support that level of production. This was a difference in revenue of $100,000 – $300,00. At this point, Groupon was our only source of revenue – and it's like someone turned off the faucet overnight.
It was yet another disaster.
We couldn't help but turn to God in frustration and ask, 'What now? Why this?'
Why had we been miraculously 'delivered from bondage in Egypt' only to find ourselves sandwiched between an 'approaching army of Egyptians and an impassable sea.'
This was our 'Red Sea moment.'
ONLY JUST GETTING STARTED
"There are no endings, only beginnings"
January 2013 should have been a time of celebration. We had just come out of a phenomenal first year of business, selling over 50,000 orders. In answer to a desperate prayer, we had been miraculously rescued from a crushing real estate debt that would have certainly resulted in bankruptcy. Our family of four had recently grown to five with the addition of a healthy baby girl.
However, we now found ourselves in a worse financial situation than before we started PhotoBarn. The printer we had purchased in late November shackled us with more debt than the real estate obligations we had just paid off. We had borrowed the money from a friend and now were unable to it pay it back because of the poor performance of our January Groupon deal. We again cried out to God in prayer and desperation.
For the first time since PhotoBarn's beginnings, we were struggling for orders. We had spent our first year focusing almost solely on production issues. Now we were finally set up to take tons of orders, but the sales had almost completely shut off over night
We went to work, desperately trying anything we could do to replace the sales we were no longer receiving from Groupon. We reworked our pricing model and added a number of new product options. We pursued new marketing strategies, most of which were complete failures. We innovated new products, adding Wood Prints, Standout Wood Prints, Standout Wood Print Grids and PhotoCubes in 2013.
It was a slow and tedious process, but through a lot of trial and error, successes and mistakes, we could finally stand on our own two feet by August of 2013.
Once again, we were delivered.
Certainly, a lot has happened since 2013, but that may be a story for another day.
Our hope is that in some way sharing our story may have helped someone who is reading it.
Our hearts are full of gratitude to God who heard our cries and provided a way for deliverance – even if that path had far more twists, turns, and surprises than we could have ever anticipated.
We are grateful for the many members of our team who helped build PhotoBarn over the past 6 years. They have been patient with our failures and weaknesses.
Finally, we are grateful for YOU, our customers. None of this would be possible without your support. It has been so rewarding hearing from many of you over the past few months as we've shared our story.
Here's to new beginnings.